Collaborations in Fall 2019 to Spring 2020 Semester
https://itch.io/c/750159/nyu-game-center-collaborations
---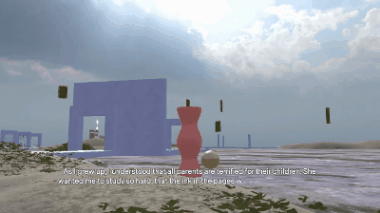 Glass Walls is a 3D, 3rd-person puzzle game featuring a unique perspective switching mechanic, a surrealist visual style, an original soundtrack, and an intergenerational story about mothers and daughters.
When: NYU Game Center's Studio 2 – Spring 2020 semester (during COVID!)
Development Time: 1 semester (concept to final product)
Team Size: 4 (Krishan Rajaratnam, Mengqi Gao, Charles H. Huang, Will Rhodes)
Role: Narrative Designer
https://krajaratnam.itch.io/glass-walls
---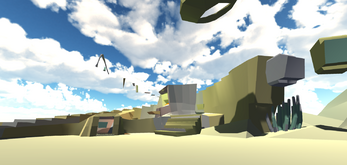 The Light Technicians' Dream
A light wandering and dreamy tribute to trusty teams of technicians working back stage.
When: Fall 2019, Studio 1
Development Time: 1 month
Team Size: 2 (Alina Constantin & Charles H. Huang)
Role: Programmer
https://alinac.itch.io/light-technicians-dream
---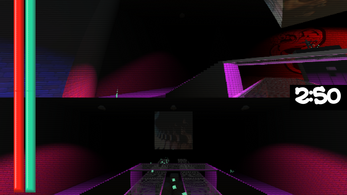 Xtreme Tournament '98 2000
Team Size: 3 (Jonathan Raven Otsacek, Charles H. Huang, Merry Hospelhorn)
Role: Audio design, movement programming, AI programming (scrapped), misc. visuals (video cube)